Guest Accommodations
Howard Johnson by Wyndham
351 W Main Rd, Middletown, RI 02842, USA
401-849-2000
Check-in:
June 18th, 2021 |
Check-out:
June 21st, 2021
Use Code:
CGDVSL
We highly recommend reserving your hotel room as soon as possible, as accommodations in Newport book up quickly this time of the year. We have a room block at the Howard Johnson by Wyndham. The rate for Friday and Saturday night is $245.65 per night. Sunday night is $143.65.
Rooms can be booked either by telephone at (401) 849-2000 or online at www.newporthojo.com. Enter code CGDVSL under the "special rates" tab to receive the discounted rate. If you had previously reserved a room for the original wedding date, please contact the hotel by telephone in order to change your reservation to reflect the new date.
A shuttle will be provided to bring guests between the Howard Johnson and OceanCliff. The shuttle will begin driving guests back to the hotel following the reception at approximately 11:00PM. The shuttle will continue to run between OceanCliff and the Howard Johnson until the end of the afterparty at 1:00AM.
Things to Do
Cliff Walk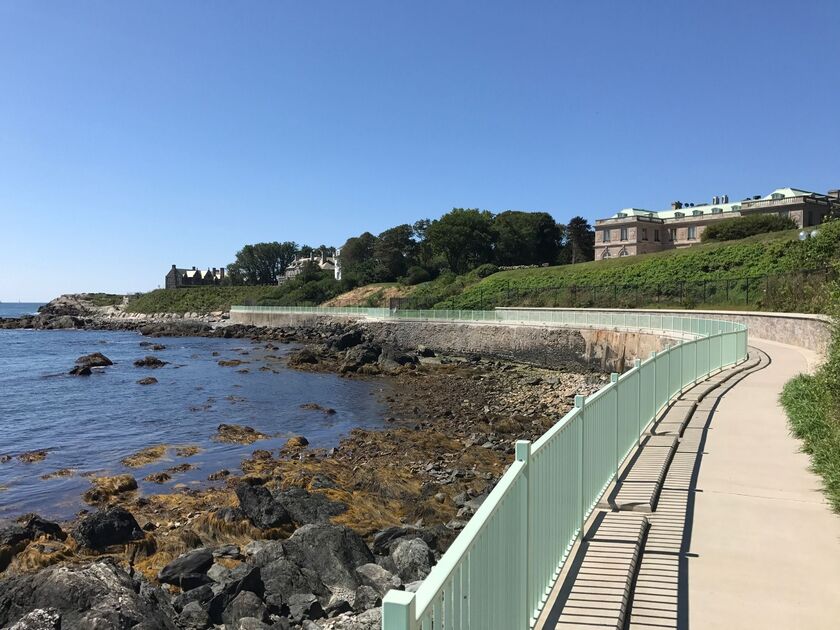 Cliff Walk, Newport, RI 02840, USA

The Newport Cliff Walk is considered one of the top attractions in Newport. It is a 3.5-mile (5.6 km) public access walkway that borders the shore line.

The Cliff Walk runs from the east end of Bailey's Beach to the western end of First Beach. There are public access points at Bellevue Avenue, Ledge Road, Marine Avenue, Ruggles Avenue, Sheppard Avenue, Webster Street, and Narragansett Avenue.
It runs behind many of Newport's famous gilded mansions, such as Astor's Beechwood, Rosecliff, Marble House, The Breakers, Ochre Court, and Rough Point, where a bridge is located over an open chasm. Most of the 3.5-mile (5.6 km) cliff walk is paved and it offers beautiful vistas, tunnels, and long winding pathways. The latter half of the cliff walk has unpaved sections and paths along rugged New England rocky shoreline. This section is more of a challenge but it also has impressive views.
Newport Vineyards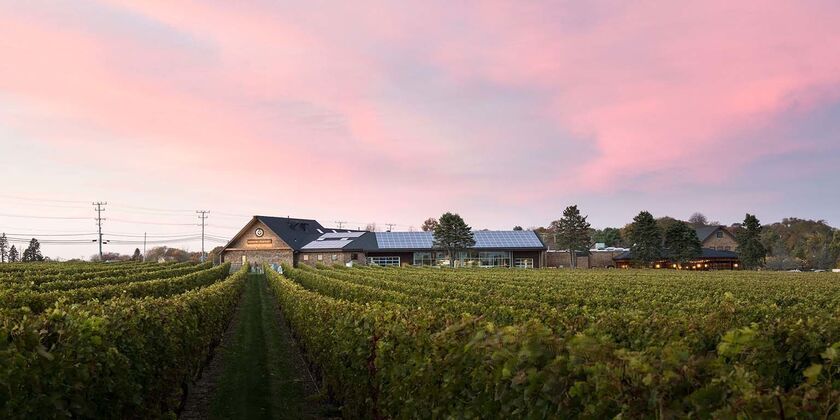 909 E Main Rd, Middletown, RI 02842, USA

Newport Vineyards was originally planted in 1977 on a hill overlooking Rhode Island Sound with the goal of producing fine wines and as a way of preserving beautiful agricultural land from rapid development. Aquidneck Island is blessed with one of the most desirable farming areas in the country, if not the world. This extraordinary micro-climate is created by a combination of the warm waters of the Gulf Stream to the south and the moderating effects of Narragansett Bay. These conditions provide a long, cool growing season ideal for developing complex flavors in wine. Since the original vineyard plantings in the 1970s, Newport Vineyards, under the ownership of John and Paul Nunes, has grown to 60 vineyard acres. Below is timeline of significant events in the history of Newport Vineyards.
Newport Mansions Preservation Society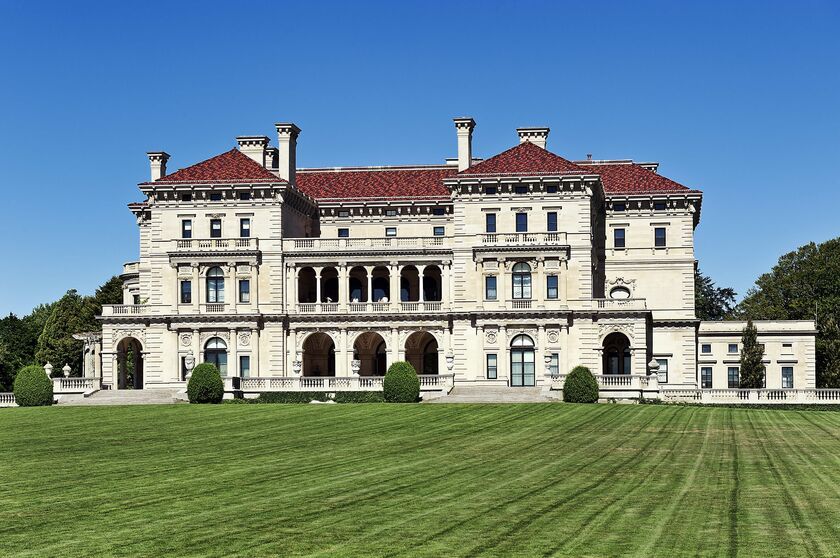 424 Bellevue Ave, Newport, RI 02840, USA

The Preservation Society of Newport County, Rhode Island's largest cultural organization, protects, preserves and presents the best of Newport County's architectural heritage. Its 11 historic properties and landscapes - seven of which are National Historic Landmarks - trace America's architectural and social development from the Colonial era through the Gilded Age. In keeping with its mission, the Society strives to offer its members and the public a comprehensive view of each property's architecture, interiors, landscapes and social history.

The Society is headquartered in a three-story Romanesque Revival mansion at 424 Bellevue Avenue, constructed in 1888 as a summer residence for William H. Osgood of New York. Its last private owner was Herbert Claiborne Pell, former U.S. Ambassador to Portugal and Hungary. After several incarnations as a school building, the property was purchased in 1992 by the Preservation Society, which conducted an extensive restoration and renovation of the building for use as its administrative headquarters. Tickets for tours and more information are available at: http://www.newportmansions.org...
Thames Street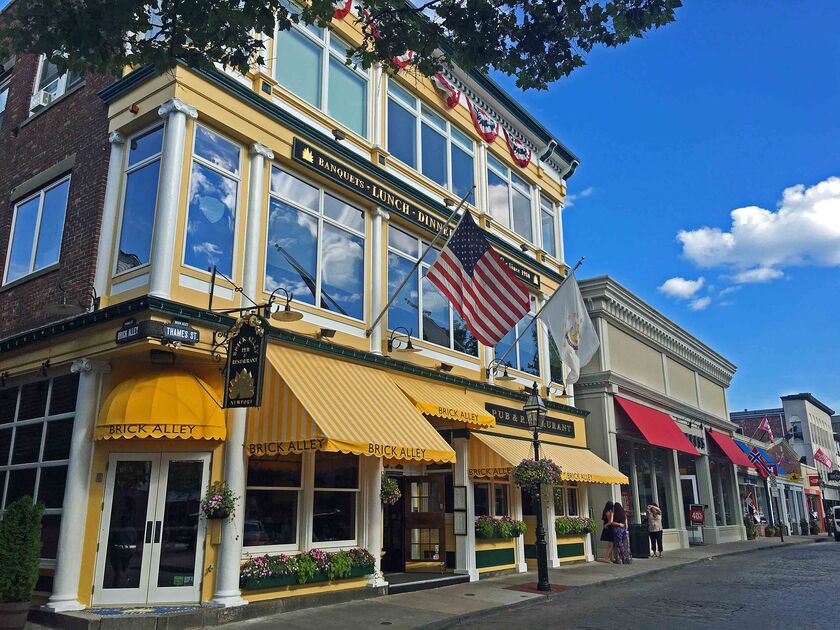 Thames Street is the nerve center of Newport's thriving downtown/waterfront area. It is lined on each side several bars, restaurants, and shops.
Audrain Auto Museum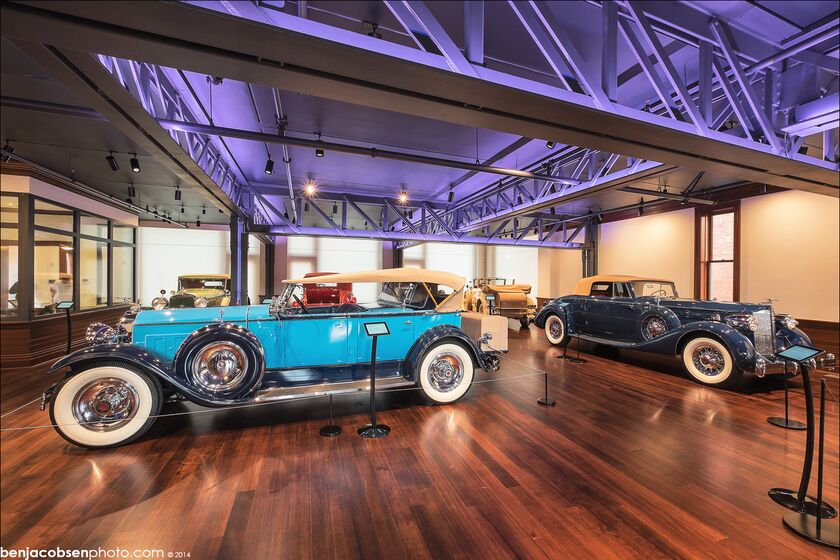 222 Bellevue Ave, Newport, RI 02840, USA

With access to more than 200 of the most remarkable and rare vehicles ever made, the Museum takes pride in its ability to display automobiles from 1899 to modern day. Vehicles are chosen specifically and showcased based on ever-changing exhibition themes. By displaying 15-20 cars at a time, the Museum gives patrons and enthusiasts of all ages a completely unique experience with each visit.
Go Sailing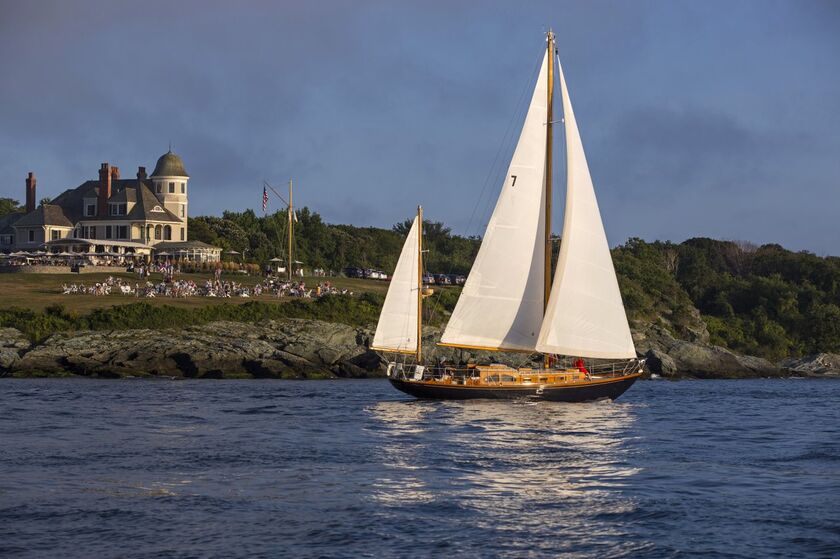 Newport is just as beautiful from the sea as on land. There are plenty of private charters that you can take advantage of.